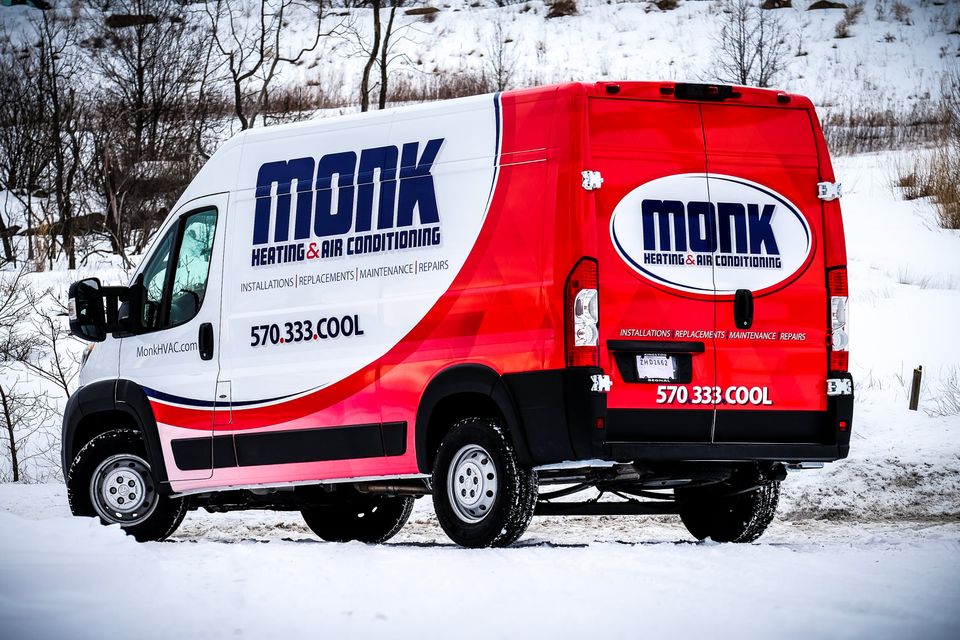 According to the U.S. Energy Information Administration (EIA), about half the homes in the U.S. use natural gas for space heating and water heating. Add new life to your older home with an oil-to-gas conversion.

Here are a few reasons why converting to natural gas makes sense:

A Cleaner Burn - natural gas produces fewer carbon emissions than oil or coal, which makes it an efficient and relatively clean-burning source of energy.

Saving Money - According to the EIA, the average seasonal cost of natural gas heating is currently 70% less per household than for households using oil for heat.

Convenience – You no longer need to worry about scheduling a company to come refill your oil tank. Natural gas produces much less wear and tear on appliances

If you are interested in learning more about Oil to Gas Conversions, don't hesitate to give us a call at Monk Heating & Air Conditioning at 570-333-COOL.
HVAC Installations & Repairs you can trust!
Call us today for a free in-home consultation.