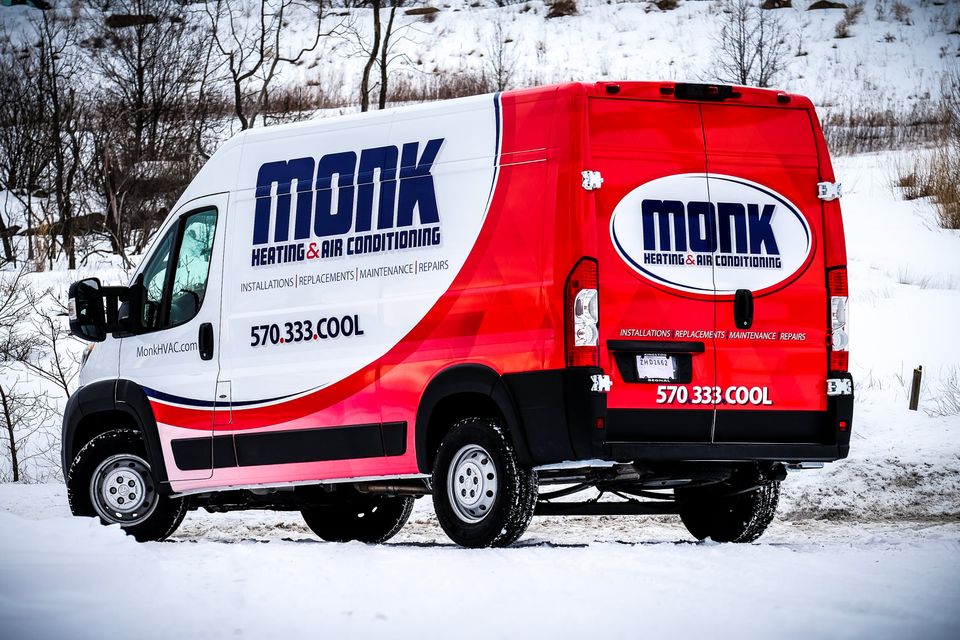 How does a boiler work?
A boiler generates hot water or steam, utilizing that to heat your home. The boiler's hot water is typically distributed via baseboard radiators or radiant floor systems, while its steam is distributed by way of pipes to steam radiators throughout your home. This type of heat helps keep your indoor air quality high.

Like a furnace, the energy efficiency of a boiler is given an Annual Fuel Utilization Efficiency (AFUE) rating. Boilers manufactured since 1992 must have an AFUE of at least 80%. We offer a complete line of boilers with efficiency ratings up to as high as 96% AFUE.

Signs you may need to repair or replace your boiler?
If it is making rumbling or rattling sounds

If your boiler is leaking

If there is a delay in heating the room

If there is an odd smell coming from the boiler
If you experiencing issues or need to schedule a maintenance, do not hesitate to contact us at Monk Heating & Air Conditioning at 570-333-COOL.
HVAC Installations & Repairs you can trust!
Call us today for a free in-home consultation.