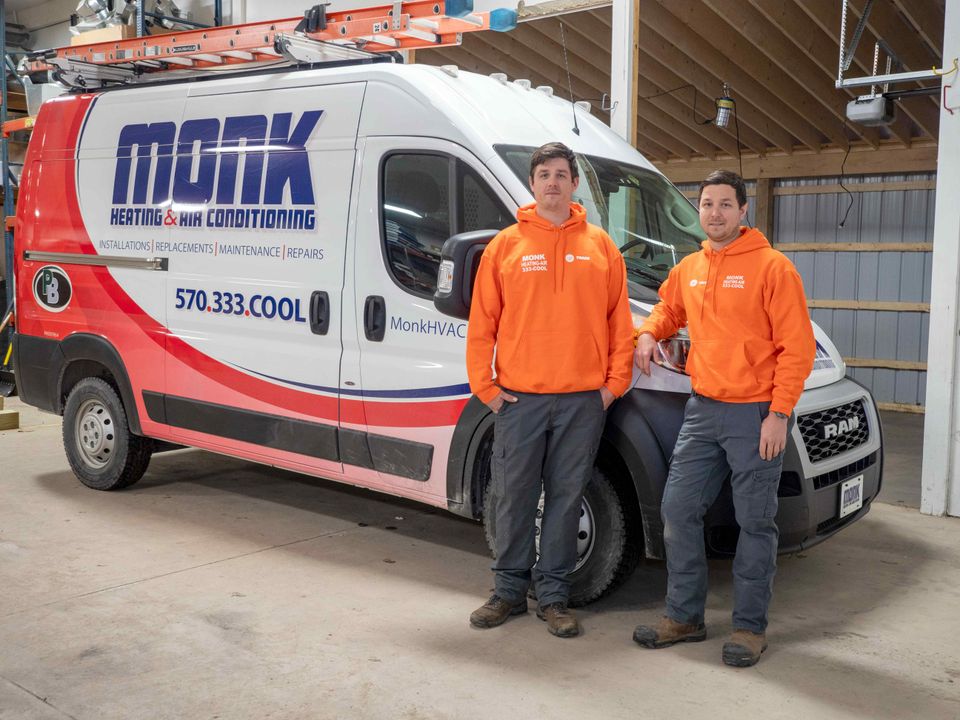 Excellence & Professionalism
At Monk Heating & Air Conditioning, we take pride in being able to work in your home or office. We take the steps necessary to protect your most valuable possessions, including your family, home, and pets.

We are a fourth-generation mechanical contracting company, servicing eastern and central Pennsylvania with heating, cooling, and plumbing services since 1917. Our founder, Earl Monk, sought to achieve the finest products and services at the best possible cost. Robert Monk, his son, followed in Earl's footsteps for forty years providing the same consistent service. Grandson and recent previous owner of 28 years, Dan Monk had the honor to also pass along the business to his sons. Rob and Jim Monk are excited to be continuing that vision their great-great-grandfather created.
Monk Heating and Air Conditioning specializes in conversions from oil, coal, and electric to natural gas, for the lowest utility cost to consumers by offering the highest efficiency equipment. Monk Heating and Air Conditioning provides hot water heating systems including Peerless and Laars boilers for baseboard and steam heating; Trane forced air heating and cooling solutions and Mitsubishi ductless mini split cooling and heat pumps. We also offer light plumbing services.
Our uniformed technicians arrive at your doorstep to provide consistent HVAC solutions. We have 24-hour emergency service with GPS-enabled vehicles.
HVAC Installations & Repairs you can trust!
Call us today for a free in-home consultation.